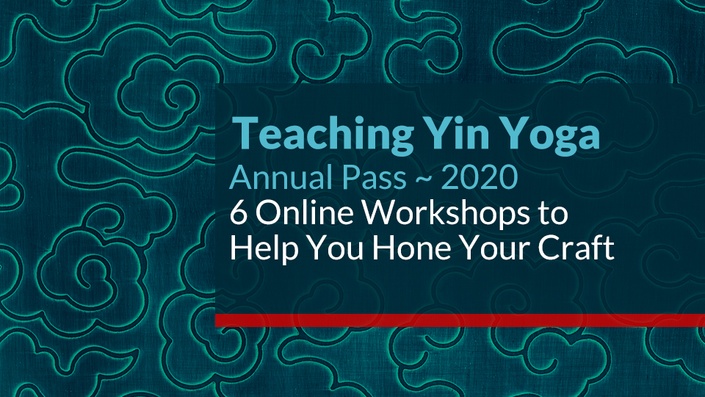 Teaching Yin Yoga - Annual Pass 2020
6 Online Workshops to Help You Hone Your Craft
May our study be enlightening...
Yin Yoga is so much more than asana – it's also a platform for growth and transformation. If we want to help our students build up the inner resources to meet life's challenges, then we have to share the practices that train them up.
In this year-long series of educational workshops, you'll learn new methods that you can share with your students while inspiring areas of growth in your own personal and professional development.
The Annual Pass will be available through January 31, 2020.
The 2020 Workshops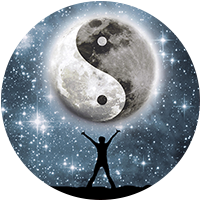 Yin & Yang Philosophy
Discover how the interplay between Yin & Yang energies permeates all aspect of life and how to assess your own harmonies and imbalances. You will gain a deeper understanding of the origins and application of Yin & Yang theory and how to weave these concepts into your Yin Yoga classes.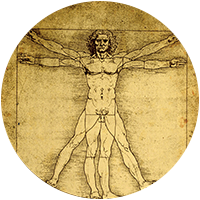 Teaching Functional Yin: Target areas, Posture Families, and Sequencing
Based on Paul Grilley's functional approach to teaching yoga, learn the basics of anatomical target areas and how to use postural archetypes for designing Yin Yoga classes that support the variety of bodies in our classrooms. We start with the question: "what am I really trying to do?" and continue with "what will best support this student?"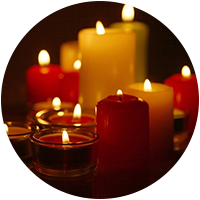 The Three Treasures: Jing, Qi, & Shen
According to the Taoists, a life form is comprised of these essential ingredients. Learn how our lifestyle enhances or depletes them and how Yin Yoga affects these subtle energies. You'll learn how to accurately talk about these energies and weave their lessons into your classes.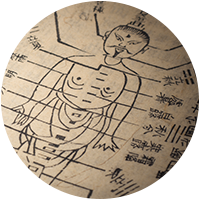 Chinese Meridian Theory & Organ Health
Learn the functions of the internal organs through the the lens of Chinese Energetic Medicine, the location of the meridians that circulate Qi, and develop an understanding of how to use this wisdom to enrich your Yin Yoga classes.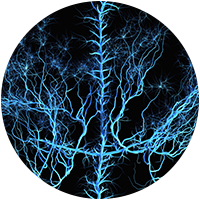 The Nervous System and Yin Yoga: Exploring and Managing Sensation
We often talk about "playing the edge" in Yin Yoga. Learn how to appropriately guide and support your students in managing sensation. We'll review the relevant aspects of pain science and discuss specific ways to help your students interpret what's appropriate for them. You'll also discover how Yin Yoga can be used to develop proprioception and interoception, key aspects of embodiment.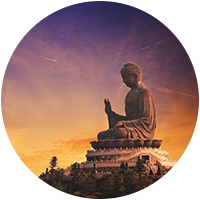 Cultivating Mindful Awareness in Yin Yoga
For many practitioners, Yin Yoga is a gateway to a rich meditation practice and deep, transformational work. Learn the basics of mindfulness practice and how to weave these teachings into your classes. You'll also learn the ways to establish and solidify your own meditation practice.
Exceptional teachers flourish in community.
Annual Passholders can join a private Virtual Sangha. Here, you will have ongoing access to Jennifer and other participants throughout the year. This is a safe space for you to ask questions, get feedback on ideas for implementing the material in the workshops, and cultivate a network of like-minded teachers.
The Virtual Sangha is hosted on a private, distraction-free platform - not Facebook. You can trust that your personal data is not being tracked or sold.
Your Investment Includes...
Jennifer brings a compassionate approach and talent for making complicated material accessible and interesting. You'll get lifetime access to the following:
6 live workshops via Zoom, aprox 2-3hrs each inc. breaks + recordings ($300 value)


1 live Q&A call + recording ($50 value)


Access to a virtual sangha where you can interact with Jennifer and other participants. ($240 value)


"The Nervous System & Yin Yoga" and the "Cultivating Mindfulness in Yin Yoga" workshops each come with audio practices to help you embody the concepts. ($30 value)


"Cliff's Notes" for each workshop and a variety of handouts and worksheets



12-18 Yoga Alliance non-contact CEUs
$150 ($620 value)
The Annual Pass will be available through January 31, 2020.

This series is for...
Current Yin Yoga teachers interested in additional learning or refreshers on familiar topics


Curious, aspiring Yin Yoga teachers – an affordable option to explore Yin Yoga before diving into a full training



Yin Yoga practitioners who want to deepen into their personal practice
Dates & Times
Recordings will be available for anyone unable to make the live calls. All times are in Eastern Time. Time zone converter.
Workshop #1 ~ Yin & Yang Philosophy
Tuesday, February 11, 12pm EST
Workshop #2 ~ Teaching Functional Yin: Target Areas, Posture Families, & Sequencing
Tuesday, April 14, 12pm EST
Workshop #3 ~ The Three Treasures: Jing, Qi, & Shen
Tuesday, June 9, 12pm EST
Workshop #4 ~ Chinese Meridian Theory & Organ Health
Tuesday, August 11, 12pm EST
Workshop #5 ~ The Nervous System & Yin Yoga: Exploring & Managing Sensation
Tuesday, October 13, 12pm EST
Workshop #6 ~ Cultivating Mindful Awareness in Yin Yoga
Tuesday, December 8, 12pm EST
BONUS Q&A ~ TBD latter half of 2020
Annual Pass holders will get to vote on a day that works for most people.
Your Instructor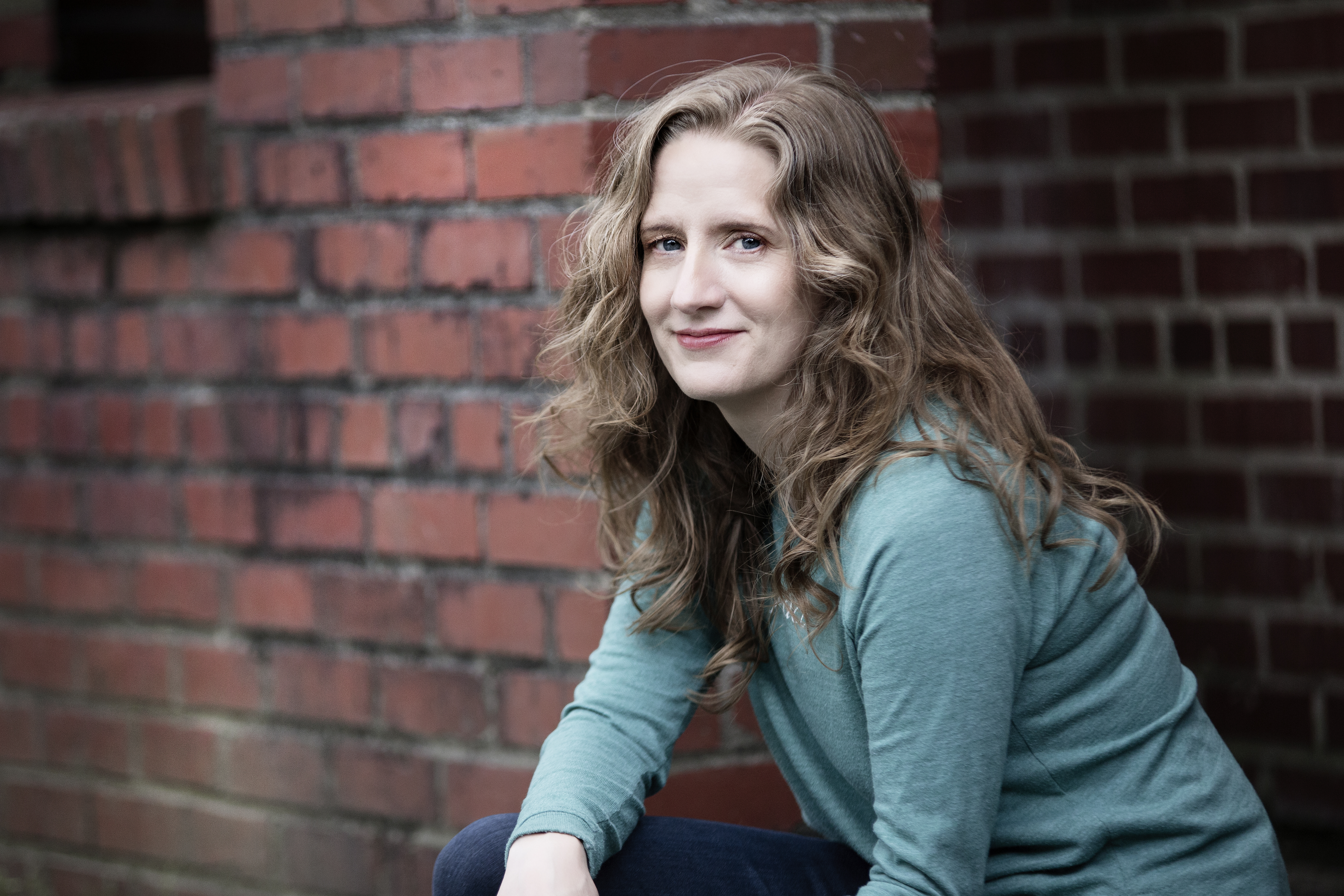 Jennifer O'Sullivan has been teaching yoga and meditation in the Washington, DC area for fifteen years after completing her first training in 2004. She has studied with exemplary yoga teachers from a number of disciplines but is most influenced by Don and Amba Stapleton of Nosara Yoga Institute and Sarah Powers. Jennifer is also greatly inspired by the mindfulness teachings of Thich Nhat Hanh and Bhante Gunaratana. She is endorsed by her primary teacher Sarah Powers to teach Insight Yoga, a heart-centered approach that weaves together yoga, Taoism, Buddhism and spiritual psychology.

A teacher's teacher, Jennifer has co-led 200hr teacher trainings and she currently leads her own 50hr Foundations of Yin Yoga & Mindfulness Teacher Training throughout the mid-Atlantic US. She is a mentor in the Insight Yoga Institute and an assistant to Sarah Powers. You can view her complete bio at: www.sati.yoga.
Frequently Asked Questions
Do these workshops qualify for Yoga Alliance CEUs?
The full Annual Pass qualifies for 12-18 Yoga Alliance non-contact CEUs, depending on the length of the individual workshops. To record your CEUs, log in to your teacher dashboard on the Yoga Alliance website and choose "add hours." You'll be prompted​ to select the type of course. Choose the option that says, "Not in Person," and then follow the prompts.
Can I apply these workshops towards my yoga training?
These workshops are not directly affiliated with a yoga training program. If you are interested in getting credit towards a 200hr or 300hr training program, you'll need to talk to the administrator of your school.
Will replays of the live calls be made available?
Yes! Sometimes it can take a while to upload the video recording, but every​ effort will be made to make the replay available the same day.
Do I need special software to access workshop materials?
The online course platform and the virtual sangha are accessible via any modern web browser on desktop and mobile. For the live calls, you will need to download the Zoom software. If you don't already have Zoom installed, you will be prompted to download it when you click the link for the call. Give yourself an extra five minutes the first time you call in. Zoom is available on desktop and mobile devices.
I can't attend the workshops live. If I have questions, is someone available to answer them?
Yes! There are several ways that you can get answers to your questions even if you're not on the live calls. Annual Passholders will have access to a dedicated Virtual Sangha where you can interact with the instructor and others in the program. There will also be a dedicated Q/A later in the year, the date of which will be determined by a passholder poll.
What forms of payment do you accept?
You can pay securely with Visa, MasterCard, American Express or Pay Pal.
Can I offer these workshops as part of my yoga teacher training?
Jennifer is available (in person or virtually) to teach the material in any of these workshops at your studio or to your group. You can also host her comprehensive Foundations of Yin Yoga & Mindfulness 50hr Teacher Training. Get in touch by emailing Jennifer through this form: https://www.sati.yoga/contact.html
Will I be certified to teach Yin Yoga after completing this program?
No. This series of workshops is intended to expand an existing teacher's repertoire. Notably, this workshop series does not cover asana instruction as that is best studied in the physical presence of a teacher.
How do I access the Virtual Sangha?
You will receive an invitation to register for the Virtual Sangha once you register for the Annual Pass.
This course is closed for enrollment.