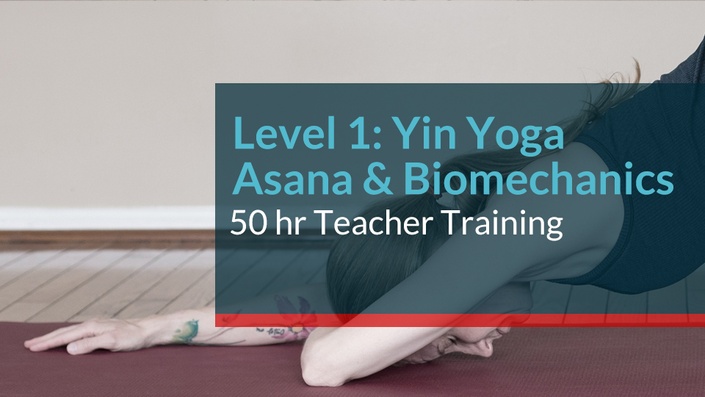 Level 1: Yin Yoga Asana & Biomechanics

Referred to as "The Quiet Practice" by its innovator Paul Grilley, Yin Yoga offers a framework for attending to the often overlooked inner realms of our body, mind, and spirit. The simple, floor-based postures, held for several minutes, provide a unique opportunity to release deeply held tension, free stagnant or blocked energy, and cultivate a peaceful quality of mind.
In Level 1: Yin Yoga Asana & Biomechanics, you will learn the essential elements of practicing and teaching Yin Yoga.
~ ~ ~
This course is part of the Sati Yoga 100hr Yin Yoga Teacher Training. If you'd like to dive deeper into how to incorporate Chinese Energetics into your classes, find out more.

~ ~ ~

* Insight Yoga Institute Credit is available. See Below. *

Learning Objectives
This online course unfolds over three weekends. In addition to lectures and posture labs, each weekend will include multiple Yin Yoga classes for an embodied experience of the theories behind the practice.
You'll also get lots of access to the instructor, Jennifer O'Sullivan, through a virtual sangha, optional weekly Yin Yoga classes, and virtual office hours.
History and Principles of Yin Yoga - Discover the Taoist roots of Yin Yoga & its complementary relationship to other forms of yoga.

Posture Labs - Learn how to expertly practice and teach the essential Yin Yoga poses and the variations that support each individual's anatomical structure.

Safety & Personalization - Learn how to help your students safely explore their own body's capacities and use props to creatively enhance their experience in the poses.

Fundamentals of Functional Anatomy - Find out how skeletal variation, biomechanics, and the Theory of Exercise help us understand how to support individual students and design innovative class plans.

Fascia - Learn about fascia physiology and how Yin Yoga affects this ubiquitous tissue.

Sensation - Learn the basics of pain science and how to appropriately play the edge in Yin Yoga postures. You'll also develop an understanding of the difference between tension and compression and how to relate that to your students.

Principles of Teaching Yin Yoga - Learn and practice teaching masterful Yin Yoga classes including sequencing, cueing, and holding the space for your students' personal experiences.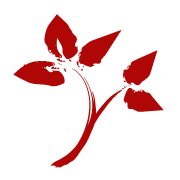 "In my 30 years as a practitioner, this was, by far, one of the best trainings I've attended. Jennifer is extremely knowledgeable on a wide variety of yoga and mindfulness practices. It was an honor to learn from her. I'd recommend this training to anyone with an interest in Yin, anatomy, philosophy, and mindfulness.
- Randi W.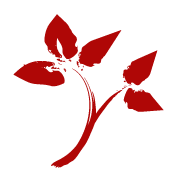 "I would really recommend the Yin Yoga & Biomechanics training with Jen. She has a wealth of knowledge, years of experience, and the variety of her own teachers results in a most comprehensive and evidence-based curriculum. Teachers would be lucky to gain such a thorough grounding in the practice."
- Grace T.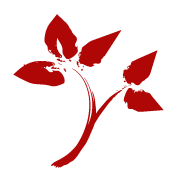 "This training was a well-balanced program that included segments like posture lab, in which we were able to gain a better understanding of individual experiences that can not be found in textbooks. I appreciated the way Jen organized and held the space for the group so that the learning environment had elements of in-person training."
- Dolly L.
Your Investment Includes...
Jennifer brings a compassionate approach and talent for making complicated material accessible and interesting.
50 hours continuing education credits with Yoga Alliance US

39 contact hours via Zoom

11 non-contact hours (Fascia 101 course + quiz, readings, posture surveys, and homework assignments including a final assignment due after the last program session.)

Printed manual

Fascia 101 online physiology course ($89 value)

Private, virtual community to post questions and reflections and stay in touch with your classmates

Yin Yoga class sequences you can use in your own classes

Access to Jennifer's weekly virtual Yin Yoga class on Monday evenings for during the course ($90 value)

Office hours with Jennifer via Zoom

Access to recordings of some lectures from the course (note: this is not meant to be a substitute for attending the program live)
Insight Yoga Institute Credit
This training qualifies for 50hrs toward the Insight Yoga Institute Yin Yoga/Anatomy requirement. To receive the full 50hrs of credit, students are required to complete all program requirements including attending at least 4 virtual Yin Yoga classes with Jen.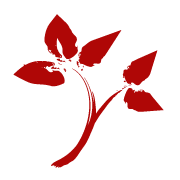 "Jen provides a wonderful container for growth throughout her entire Level 1: Yin Yoga Asana & Biomechanics course. Besides the "how-tos" of guiding a yin yoga practice for students, she includes why to practice and how to allow students to take and retain agency for themselves. I did not expect to be so drawn to the philosophies, but I left wanting to learn more! The instruction on anatomy included information I hadn't heard anywhere before, and I left with a deeper understanding of how different we are on the inside, as well as the outside. Jen's course is a terrific value, too."
- Karen C.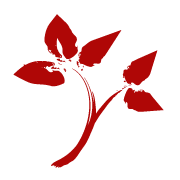 "I truly think this certification program was one of the best I have ever taken. The care and attention that Jen put into developing a comprehensive, informative, organized program was evident. Every activity was well thought out and built upon the knowledge we were gaining from our readings and lectures, to culminate in a great understanding of the foundation, principles, and practice of Yin. The program was the perfect blend of lecture, readings, hands-on demonstrations, group practice, and leading others in practice. As a hatha yoga teacher, I feel like Jen's training has made me a better yoga teacher beyond Yin. Thanks for all you do, Jen!"
- Jill S.
Dates
The online edition of Level 1: Yin Yoga Asana & Biomechanics has been carefully designed to highlight the advantages of online learning while minimizing the shortcomings. You'll find that the program will feel spacious and your virtual experience will be humane. This is not a hybrid course. Participants will receive the full attention of the instructor.
The live, synchronous portion of the course is comprised of 3, non-consecutive weekend modules.
Weekend 1: April 22 - 24, 2022
Weekend 2: May 13 - 15, 2022
Weekend 3: June 3 - 5, 2022
Times
Each weekend follows the same schedule. All times below are listed in EDT (NYC/DC). Time Zone Converter
Fridays: 12:00 PM - 3:00 PM
Saturdays: 9:00 AM - 3:00* PM
Sundays: 9:00 AM - 3:00* PM
*Includes 30-minute lunch break and additional breaks throughout the day.
Participants are also encouraged to join several weekly opportunities free of charge through the duration of the course including:
Monday Yin Yoga: 6:00 - 7:00 PM
Office Hours: TBA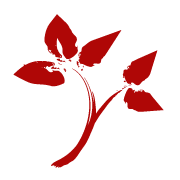 "Jen's knowledge and delivery is fantastic. Her ability to organize and structure information in digestible chunks was so helpful to my application of this material in my practice and teaching. She has helped me view my practice in such exciting new ways. Every minute was intentional and well-spent!"
- Katie A.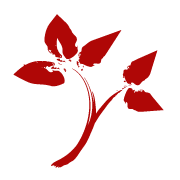 "Jen's teaching is passionate, direct and highly educational. Her loving kindness is only surpassed by her thorough knowledge of physical, energetic and mindfulness practices. This training is totally worth the time and money. I am walking away with a lot of useful information for both my personal practice and teaching practice."
- Layne C.
Live Participation & Certification
As this is an experiential program, yoga teachers who wish to receive a certificate and Yoga Alliance and/or Insight Yoga Institute credits must attend all live sessions and fully participate in the program. Anyone who misses more than 10 hours will not receive a certificate.

While portions of this program will be recorded, they are for reference only and not a substitute for attending program sessions live. Please consider your energy and availability when signing up for this course. Recordings will be available within a month of the last program session.

Asynchronous elements – including Fascia 101 course + quiz, reading assignments, posture surveys, quizzes, and final homework assignment – have all been factored into the non-contact hours for this course and are also required.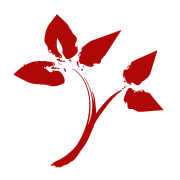 "Not being a yoga teacher, I was afraid that I was going to be overwhelmed and lost, but Jen is so well organized and she teaches in plain English. I was able to really enjoy the course, and I left with a wealth of knowledge to improve my personal practice."
- Stacy C.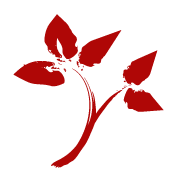 "I am mind blown with all that I've learned. I feel inspired that this practice will help me better control of my health. Jen is so knowledgeable when it comes to Yin Yoga. I truly love how passionate and real she is when presenting this material. I feel so renewed after this training."
- Casey B.
Your Instructor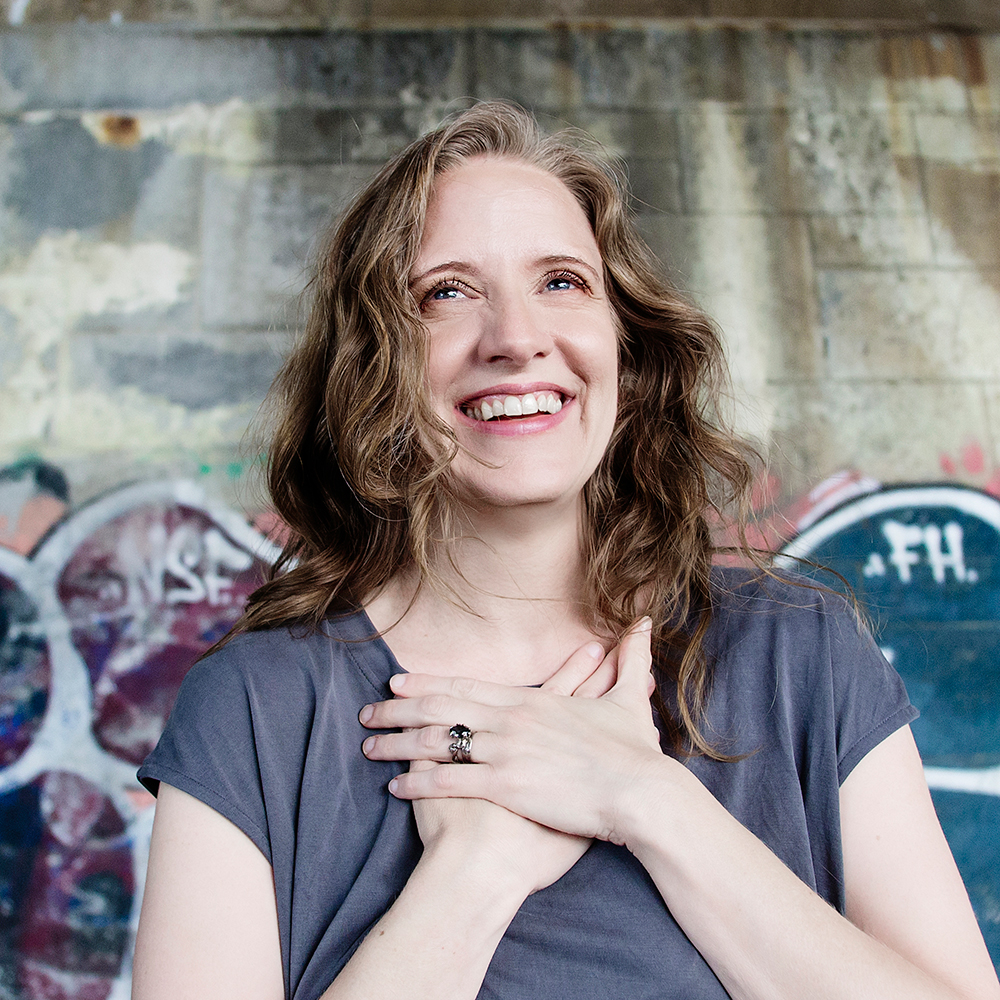 Jennifer O'Sullivan has been teaching yoga and meditation in the Washington, DC area for over 18 years after completing her first training in 2004. She has studied with exemplary yoga teachers from a number of disciplines but is most influenced by Don and Amba Stapleton of Nosara Yoga Institute and Sarah Powers. Jennifer is one of only 22 teachers to be endorsed by Sarah Powers to teach Insight Yoga, a heart-centered approach that weaves together yin and yang Yoga, Taoism, Buddhism and spiritual psychology.
Jennifer has completed nearly 1000 hours of Yin Yoga, biomechanics, and fascia physiology training and education with some of the most renowned teachers including Sarah Powers, Paul Grilley, Biff Mithoefer, Tom Meyers, and Jules Mitchell.
She is also greatly inspired by the mindfulness teachings of Thich Nhat Hanh and Bhante Gunaratana with whom she has sat several retreats. Jennifer received the Five Mindfulness Trainings (precepts) and her spiritual name from Thich Nhat Hanh. She continues her Buddhist studies through various centers across the US.

With more than a decade of experience offering innovative in-person and online yoga programs, Jennifer sees herself a force-multiplier, educating yoga teachers around the world to share depth practices that truly transform lives.
Payments
Space is limited to ensure a personalized experience for all who attend. Register early to secure your spot. To allow time to mail printed manuals, registration for the 100hr program closes two weeks before the first Level 1 program session on April 10.
Sliding Scale Pricing: Recognizing that the cost of accessing yoga trainings was always inaccessible to many folks and that the global pandemic continues to diminish many teachers' livelihood, I'm now offering tiered pricing to help create better access to those with financial hardships.
There are now three options. True Price reflects the actual cost of delivering the program. Supported is for those who face financial constraints. More spots become available as enrollments grow. Pay-It-Forward is for anyone who'd like to help me offer more discounted and scholarship spots in this and future programs.

If you don't see the Supported option available, it means that all the spots have been taken. However, more spots may open up. Get in touch to be notified if/when more spots are available.
For more information on sliding scale pricing and how to know where you land on the scale, please refer to Alexis J. Cunningfolk to whom I owe a debt of gratitude for their nuanced perspective and sample language.
Pay In Full: To register in full, click the "Enroll" button to sign up and pay online using all major credit cards plus Pay Pal and Apple Pay.

Payment Plan: You can secure your spot in the course by putting down a non-refundable deposit of 30% based on any of the price tiers. Payment must be paid in full two weeks before the course starts. Get in touch to discuss this option. I have to send you to a special link to start a payment plan.
BIPOC Scholarships: There are a limited number of partial scholarships (70% tuition reduction) available to BIPOC (black, indigenous, people of color) teachers. More spots become available as enrollments grow. There is no longer an application process to access this, but Scholarship recipients will need to pay their portion in full to secure a spot on the program. Choose BIPOC Scholarship when registering to receive the reduction. If you don't see this option, it means that all the spots have been taken. However, more spots may open up. Get in touch to be notified if/when more spots are available.
Tax
Persons in the UK and EU may be subject to VAT which will appear during the checkout process. Persons residing in some US states will be charged sales tax per state legislation.

Refunds
Refunds are offered according to the following schedule:
- No Refunds after April 10, 2022
- March 26 - April 9, 30% refund
- March 11 - March 25, 50% refund
- Before March 11, 75% refund
Anyone on a payment plan or scholarship forfeits the deposit if they cancel. All refunds are minus transaction fees.
This course is closed for enrollment.
Frequently Asked Questions
When does this course start and and finish?
The course starts on April 22 and finished on June 5, 2022. However, the final assignment will be offered during the last weekend and is to be turned in 30 days after the last program session.
How long do I have access to the course materials?
Some lectures will be recorded for your reference and will be available forever. In the future, if I close down this site, you'll have a chance to download the materials to keep. Please note that not all portions of this course will be recorded.
For how long can I take the Monday Yin Yoga classes?
The classes are included with your tuition for the duration of this course.
What if I can't attend all the sessions?
This program is not designed as an on demand program. To receive a certificate, you can only miss up to 10 live program hours. Some lectures will be recorded, but posture labs and other experiential components will not be recorded. A more detailed schedule will be posted prior to each weekend session. Missed hours (under 10) will need to be made up by either scheduling a session with Jen (for a fee) or with another student.
How much time should I plan to spend in between sessions?
There are 11 non-contact hours built into the course which covers Fascia 101, readings, homework assignments, posture surveys, and final assignment, turned in after our last live session.
Do I have to be a yoga teacher to attend this training?
No, you don't need to be a teacher to attend this program and get a lot out of it. In my in-person trainings, I usually have several students who aren't teachers who do really well with all components of the course including the quizzes and final assignment. Non-students find the program to be very enriching for their personal exploration of yoga. However, you will not be qualified to teach Yin or any other type of yoga after this program. Foundational 200hr trainings cover a lot of material that will not be covered in this program. Should you decide to do a 200hr level 1 teacher training program in the future, you could certainly teach Yin Yoga afterwards.
Does this program qualify for Yoga Alliance CEUs?
Yes. Upon full and successful completion of the program including the final assignment to be turned in after the last live session, you'll receive a PDF certificate via email which you can submit to Yoga Alliance for proof of credit. Through the end of 2023, Yoga Alliance will count virtual programs for their full amount.
Can I apply this course towards my yoga training?
This course qualifies for the Yin Anatomy requirement for Sarah Powers' Insight Yoga Institute. It is also part of the Sati Yoga 100hr Yin Yoga Teacher Training program. Occasionally, other 300hr programs will count this course as an elective. You'll want to contact your yoga school about that.
Can I include this course as part of a yoga training that I offer?
If you are interested in including Yin Yoga Asana & Biomechanics as part of you teacher training program, get in touch: https://www.sati.yoga/contact.html
Do I need special software to access the course?
We will use Zoom for all of our live sessions, weekly classes, and instructor office hours. Zoom is available on all major platforms and mobile devices. All materials and the virtual community are accessible via any web browser. Please make sure that you have an adequate internet connection for video conferencing. You are expected to be on camera during program sessions.
What are my payment options?
You can pay in full right away using Visa, MasterCard, American Express, Pay Pal, and Apple Pay. All transactions are encrypted and secure. Payment plans are available along with a limited number of scholarships for people who share yoga with underserved communities. Get in touch if you are interested in either of these options: https://www.sati.yoga/contact.html
What is your refund policy?
Refunds are offered according to the following schedule: - No Refunds after April 10, 2022 - March 26 - April 9, 30% refund - March 11 - March 25, 50% refund - Before March 11, 75% refund Anyone on a payment plan or scholarship forfeits the deposit if they cancel. All refunds are minus transaction fees.
Do I qualify for a payment plan?
There are no special qualifications to join using a payment plan. You will need to put down an non-refundable down payment and make sure you're paid in full two weeks before the course starts. Get in touch if you're interested this option: https://www.sati.yoga/contact.html
What are the requirements for obtaining a scholarship?
A limited number of partial scholarships are available to BIPOC teachers. If this describes you, there are no other requirements to receive the scholarship. Choose "BIPOC Partial Scholarship" above to register. If you don't see the option, it means that the allotted spots have been taken. However, more spots may open up as enrollment grows. If you want to be notified if/when more spots are available, head to this page and let me know: https://www.sati.yoga/contact.html